I am VERY proud of myself for January. I read four books.
Oh, yes four. I'm usually a 1-2 books per month which always makes me miss my end of year reading goal of 30 books. This year I set my sights a little lower at 23 books.
The key change I've made to increase my reading is to read in bits and pieces throughout the day. I wrote a post on 20 Not-So-Obvious Reading Opportunities and while at the time it was a silly post, it is not after all.
I was inspired listening to the What Should I Read Next Podcast #112 where the guest, Lauren Vanderkam, talks about time tracking and how to squeeze in more reading time.  I realized I don't have to have an entire hour to sit and read. I can read 15 minutes here and there.
In another unrelated effort to reduce work stress, I set an alarm to go off throughout the day to assign 15-minute breaks. During those breaks, I grab my book and read as many pages as I can. On average this is 10 pages per 15-minutes. Average 3 breaks per day and that is 30 pages. Plus my one-hour lunch break where I usually knock out as many as 20 pages. Then at night before bed I read about 10 pages. That means that my average page count per day is 60-100 pages depending on many factors such as the size of the font, the ease of reading, etc.
January was a reading life game-changer. And I am into February and already 100 pages deep into "Unbroken: A World War II Story of Survival, Resilience, and Redemption" by Lauren Hillenbrand
Now, onto what I read in January:
 Finished this trilogy. Finally! These are long books. And while this one was not my favorite of the 3 the series as a collective was pretty good.
Book Score: 3/5
Series Score: 4/5
I love Brian Tracy's You Tube videos and lectures. This book is a quick read filled with what I would call the "core" of his work. I learned a lot from it.
Score: 4/5 stars
 Anyone who knows me – whether in life or online – knows I am a Poirot fanatic. For Christmas my dad got me this book and the next one on this list. I knew the story from watching the series, but reading it was just as enjoyable. Agatha Christie is a fantastic story teller.
Score: 4/5 stars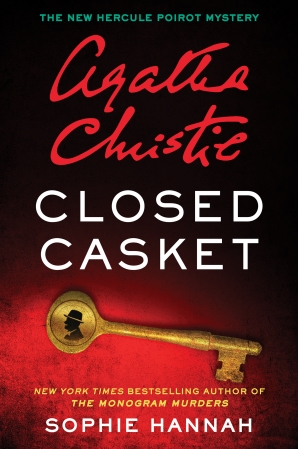 The second book I got for Christmas was Sophie Hannah's take on a Poirot tale. I went into this with caution as reading re-imagined books is something I've never done before. I do not turn my nose to them, but I had never given it a thought. I see them in bookstores but I feel indifferent. I'm so glad I got this as a gift. It is easy to go into this with expectations, but I did not. This book was a truly great story and book. With or without Poirot, this book stands on its own. I really enjoyed it. Sophie, too, is a great story teller.
Score: 4/5