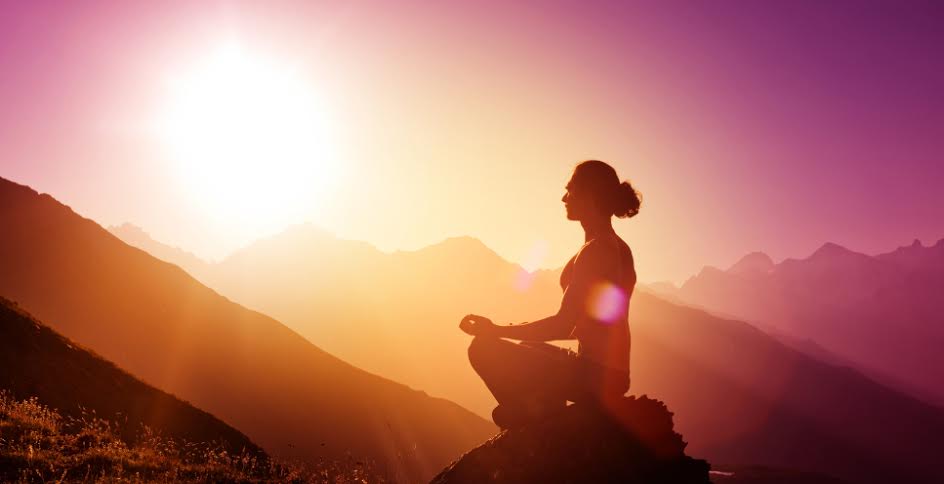 [image from: 
Anubhuti retreat center]
Last Saturday, I experienced something I had wanted to do for a long time: a silent retreat.
A lot of silent retreats are entire weekends, but with my own personal anxieties I knew only a few hours would work best for me and get the results I was looking for. Back in October I took a 8-week Mindfulness / Stress Reduction course. Built into that course was one free silent retreat where all of the lessons were combined into a span of 6 hours.
To be honest, I almost talked myself out of it. My personal (irrational) fear of being away from home almost made me send a cancelation e-mail to the retreat director. I fought against it and drove the 25 minutes to the yoga studio. When I walked in, the instructor told me she was so happy to see me again. Although we would not be talking once the 6 hours began and I was in a room full of strangers, I felt comfort in the company of a familiar face.
The entire day, as it was explained, was about us. Spending time with ourselves and if someone did not smile at us today or look us in the eye, it was not personal; we were all there, quite simply, to be alone.
And from there, we did several guided meditations, walking meditations, light yoga and yoga nidra. We also had 1 hour for lunch where not a single person took out their cell phones to scroll through social media, no one made a phone call, no one took out a book or magazine. We ate in silence, scattered around the studio and some of us (myself included) sat outside. After I ate, I took a 30 minute walk around the area.
---
WHAT I LEARNED
---
I didn't have an enlightening experience where I suddenly knew my life purpose or heard an inner voice tell me something life-changing. Instead I learned that I have complete control over my experience at any given moment.
I am lucky enough to live the kind of life where I can leave a place when I am uncomfortable, jump in my car and drive home. I learned that my anxiety can no longer control me like I believe most of the time. In fact, I have control over my anxiety because in any given moment I have a choice: to stay or to go. And whatever choice leads to reduced anxiety (obviously within reason), I will do it.
I felt the exact moment when my anxiety sparked: At 5:15pm.  We were in the middle of Yoga Nidra. After dozing for a few minutes, I woke up in a cold sweat and a state of panic. Before I even realized it, I was already planning my escape.  Fear took over and the sense of being trapped consumed me. (I am not a huge fan of Yoga Nidra, therefore, looking back on this it is no surprise the anxiety hit when it did.)
I realized completely that when that anxiety pang hits, it hits and hits hard. I am no longer a 31-year old woman but an 8 year old stuck on a Girl Scout weekend trip, stuck with a partner who is annoying and annoys everyone else.  Or a 9 year old on yet another Girl Scout weekend where I am being made fun of for having a stomach ache and taking up too much time in the only bathroom. I am the 5 year old who wants to brave staying overnight in West Virginia with her grandparents only to wake up at 1 am wanting to be home with mom and dad.
I learned that as an adult I am in complete control of my enviornment, whether to stay or to go. I don't need to ask permission or call someone and beg for a ride home. So, after Yoga Nidra ended and the instructor announced a quick 10 minute break, I grabbed my yoga mat and meditation pillow and headed out, leaving the last half hour of the retreat behind without regret or permission.